Technical Paper Writing: Industry Best Practices for Conference Manuscripts
Using the IPC APEX EXPO Technical Conference as a model, this webinar will provide an overview of best practices for preparing technical data to write a high-quality manuscript suitable for conference presentation and publication. This tutorial is designed for anyone who wants to build their technical writing skills and share their innovations and research with a technical audience, and will have a special focus on the electronics industry. The session will highlight important advanced preparations prior to submitting an abstract or paper that should be considered by the author and their management. Using the style guideline created for ECWC16/IPC APEX EXPO 2024, attendees will receive an overview of the mechanics, format, and outlines used for an effective technical paper and presentation. Also covered will be how to avoid commercialism and common pitfalls that lead to inefficiencies and reduced quality.  Time will be made available at the end of the presentation for questions and answers. IPC encourages anyone interested in writing technical papers to attend this free webinar.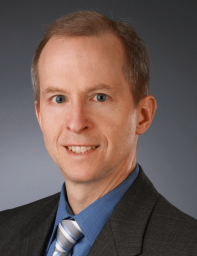 Speaker Bio
Dr. Stanton Rak is the President of SF Rak Company and specializes in materials science and electronics manufacturing consulting for automotive applications.  Stan is currently chairing the Technical Program Committee for the Electronic Circuits World Convention 16 (ECWC16) hosted by IPC at APEX EXPO 2024. He is also a member of the IPC Thought Leaders Program 2023-24. Previously, Stan worked 29 years combined at Continental Automotive and Motorola Automotive Group in global, manufacturing technology executive roles. Stan has a PhD degree in Organic Chemistry from the University of Minnesota. He is an active member of the IPC and has chaired / co-chaired the IPC APEX EXPO Technical Program Committee 2021-2023. Stan received the IPC President's Award in 2023 and Rising Star Award in 2016.