IPC-HERMES Introduction: "Smart Manufacturing Begins at the Machines" - Brought to you by the IPC EMS Management Council
As the Smart replacement for the long-successful IPC-SMEMA standard, the IPC-HERMES standard directly addresses business-critical line automation needs, whilst retaining the freedom to select the ideal equipment from any chosen vendor. Hermes provides machine-to-machine (M2M) communication that allows machines to consistently transfer a physical PCB together with the PCB's related Digital Twin. With an emphasis on flexibility to produce any quantity, of any product, at any time, Hermes features fully automated changeover and flow-control in adaptive multi / mixed production lines, without the need for specialist hardware or systems at each machine.
With connectivity between lines enhanced with the use of IPC-CFX (Connected Factory Exchange), Hermes and CFX machine-native support work seamlessly together to make any production line into the most agile, productive, quality-driven Smart line, featuring full automation of product flow, dynamic machine setup, as well as closed-loop and machine learning.
In this presentation, we look at the key business features and benefits of The IPC Hermes Standard, as well as seeing how Hermes works alongside CFX, vastly reducing integration and communication costs and risk.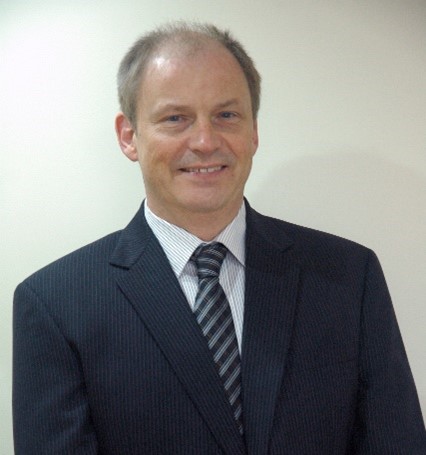 Michael Ford, Senior Director Emerging Industry Strategy, Aegis Software
Working for Aegis Software provides Michael the opportunity to apply his software for electronics assembly manufacturing experience to further drive technology solution innovation, satisfying evolving business needs in modern digital manufacturing.
Starting his career with Sony, including eight years working in Japan, Michael has been instrumental in creating and evolving revolutionary software solutions for assembly manufacturing, that meet the most demanding expectations.
Today, Michael is an established thought leader for Industry 4.0 and digital Smart factories, an active contributor to industry standards. In 2020, Michael was given an IPC President's Award as recognition for contributions including the CFX, traceability, secure supply-chain and Digital Twin standards. Michael also regularly contributes articles, columns and blogs in several leading industry publications.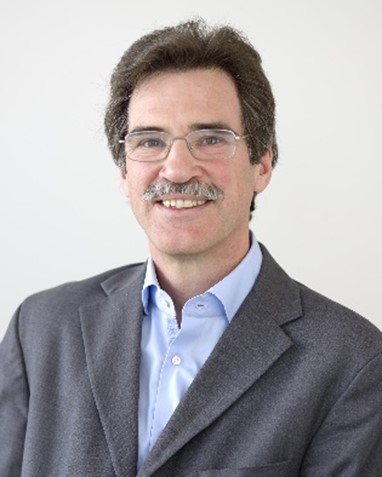 Thomas Marktscheffel, Director Product Management SW Integration Platform
Thomas is working for ASM Assembly Systems and in his job as Product Manager he is responsible for defining and building the SW Integration Platform for ASM's SMT # 1 Smart Factory. As a member of several IPC committees, he is strongly driving for global industry standards such as CFX and Hermes to provide plug and play connectivity for SMT Smart Factories.
Begin of May 1989 Thomas started his career at Siemens AG in Karlsruhe / Germany as a SW developer for power plant control systems. Thomas moved on along different job positions within Siemens AG – Industrial Automation, Motion Control, Siemens Corporate Research "CMM Process Assessments" – and, begin of 1999, Thomas joined Siemens SIPLACE, which became ASM Assembly Systems begin of 2011. After a 3-year job delegation to Siemens SIPLACE North America in Norcross / GA / USA end of 2003 Thomas became Head of Global SW R&D for Siemens SIPLACE. His time in R&D included a 3-year work assignment to Singapore.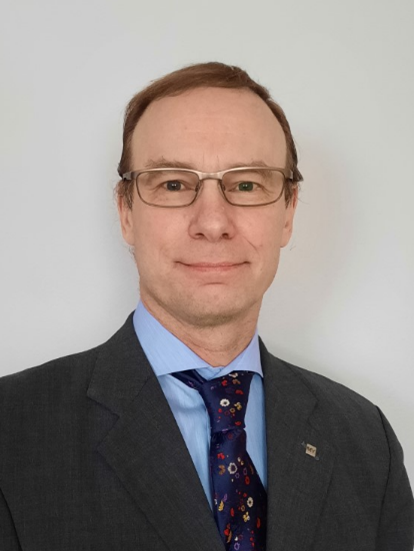 Håkan Sandell, Director Full line solutions R&D, High Flex Division
Håkan is working for Mycronic, directing integration development efforts across product lines including jet printers, dispensers, pick & place, inspection machines and storage systems. His field covers usability, connectivity and automation to make systems work better together, both between Mycronic's own products and other brands. Since November 2019 he is chair of the Hermes Standard Initiative.
Håkan has more than 25 years experience of the SMT industry. Already before starting as an electronics designer at Mydata in 1995, he had previously worked within PCB manufacturing. Since then he has covered many different roles within Mydata/Mycronic R&D, often in managing positions. Håkan's career also includes working with almost all different product areas in the Mycronic group, from mask writers to dispensers, collaborating with R&D units from US to China/Japan. Since 2019 Håkan focuses on delivering solutions for today's and tomorrow's digital factories.
3000 Lakeside Dr.
Suite 105N
Bannockburn, IL 60015
United States
Online Event
Online Event
3000 Lakeside Dr.
Bannockburn, IL 60015
United States