Factory of the Future Webinar Series: The ABC's of DfX in Electronics Manufacturing
Date
Jun 3, 2021 | 11:00am - 12:00pm CDT
Focusing only on the cool technology in design limits product success. Having a broad knowledge of the entire product life cycle – from cradle to grave – dramatically improves product quality, reliability, and even productivity. ‎
Design for Excellence (DfX) is based on the concept that optimizing a product starting early in design is far more effective than fixing problems later. In this webinar, we'll explain how to use the DfX concepts of Design for Reliability, Design for Manufacturability, Design for Environment, Design for Testability, etc., to not only reduce research and development costs but also improve quality and decrease time to market. Understanding DFX concepts is critical for anyone who wants to design and build robust, profitable products. We'll also discuss a few common barriers and mistakes along with some practices you can implement right away.
Can't make the live session? No problem! Register and you will receive a recording this presentation via email.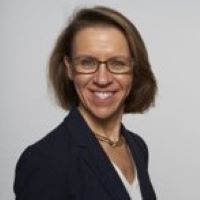 Cheryl Tulkoff, NI
I have over 30 years of experience in electronics manufacturing focusing on reliability and failure analysis. I'm passionate about applying my unique background to accelerate product design and development while improving reliability, optimizing resources, and improving customer satisfaction.
Throughout my career, I've had extensive experience training others.  I'm a published author and a senior member of both ASQ and IEEE. I'm also a ASQ Certified Reliability Engineer and Certified Manager of Quality and Organizational Excellence.
I earned a Bachelor of Mechanical Engineering degree from Georgia Tech and a Master of Science in Technology Commercialization (MSTC) program at the University of Texas at Austin. 
In my free time, I love to run! I've had the good fortune to run everything from 5k's to 100 milers including the Boston Marathon, the Tahoe Triple (three marathons in 3 days) and the nonstop Rocky Raccoon 100 miler. I also enjoy travel and have visited 46 US states and over 36 countries around the world. I combine these two passions in what I call "running tourism" which lets me quickly get my bearings and see the sights in new places.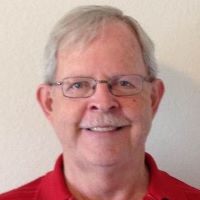 Greg Caswell, Ansys - DfR Solutions
Greg has over 50 years of experience in electronics manufacturing focusing on failure analysis and reliability. He is passionate about applying his unique background to enable his clients to maximize and accelerate product design and development while saving time, managing resources, and improving customer satisfaction.
Greg, a Lead Consulting Engineer for Ansys - DfR Solutions, is an industry recognized expert in the fields of SMT, advanced packaging, printed board fabrication, circuit card assembly, and bonding solutions using nanotechnology. He has been well-regarded as a leader in the electronics contract manufacturing and component packaging industries for the past 50 years. Prior to joining DfR Greg was the Vice President of Engineering at Reactive Nanotechnology (RNT), where he led application development for the RNT Nanofoil® and ensured a successful transition of product technology to Indium Corporation. His previous appointments include Vice President of Business Development for Newport Enterprises, Director of Engineering for VirTex Assembly Services, and Technical Director at Silicon Hills Design. He has presented over 270 papers at conferences all over the world and has taught courses at IMAPS, SMTA and IPC events.  He helped design the 1st pick and place system used exclusively for SMT in 1978, edited and co-authored the 1st book on SMT in 1984 for ISHM and built the 1st SMT electronics launched into space.  Look for his new book entitled "Design for Excellence in Electronics Manufacturing" to be published in April 2021.
B.A., Management (St. Edwards University)
B.S., Electrical Engineering (Rutgers University)
IPC Factory of the Future Information