International PCB Designer Community Steps Up to Compete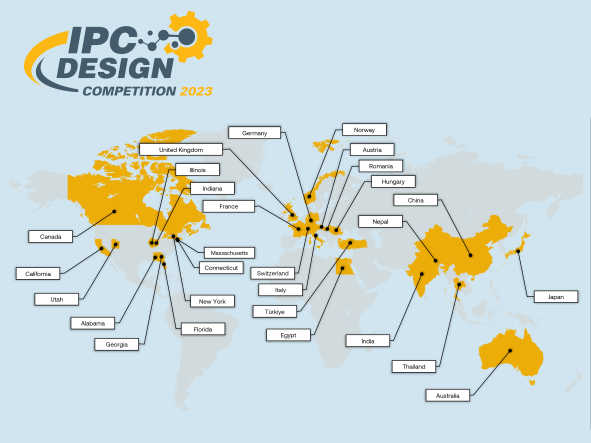 Forty-eight printed board designers from around the world have registered to compete in the IPC Design Competition 2023, making this year's preliminary heat a truly international undertaking. Competitors have been tasked with designing the board for a new games console controller in only 25 days. Stay tuned to find out which country boasts the best board, and best designer!
We would like to thank Altium and California State University Sacramento for their help in making the IPC Design Competition a reality!