IPC J-STD-001/IPC-A-610 Electronics Manufacturers Power Pair
To build electronics better, electronics manufacturers use IPC-A-610/IPC J-STD-001 together for improved profitability
IPC/WHMA-A-620 Revision E
IPC/WHMA-a-620 is the only industry-consensus standard for Requirements and Acceptance of Cable and Wire Harness Assemblies
Internationally Recognized Standards for Your Entire Organization
IPC has more than 300+ active multilingual standards that cover nearly every stage of the electronics development product cycle. Used by companies of all sizes in more than 90 countries by all manufacturing sectors, IPC standards help the world build electronics better. Learn More on Why Electronic Manufacturers Use IPC Standards
Explore Our Manufacturing Coverage- IPC Standards Trees  
For your convenience download the standards trees 
All the standards and manufacturing coverage: IPC Standards Specification Tree 
A simplified tree of basic standards you need: IPC Simplified Tree
Developed and Updated By the Industry 
IPC Standards are developed and updated through the global collaboration of more than 3,000 volunteer electronic industry professionals. New revisions are adopted by industry leaders to stay ahead of their competitors. 
Our top 10 selling standards are revised every three years to keep up with manufacturing capabilities 
Revisions feature updated content, new technologies, and changes as accepted by industry experts
Standard revision focus is on looking forward while respecting the past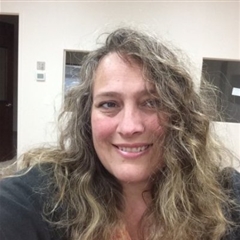 Speak With an IPC Standards Expert
IPC offers support to answer questions and assist with standards implementation. Have a technical question, not sure what standard to use, Ask the Expert
Adopt Our Seven Latest Standard Revisions for Better Quality, Reliability and Consistency
The latest revisions of these top-selling internationally recognized IPC standards address key processes and requirements to build electronics better.
Make the Case for Implementing IPC Standards in Your Facility or Enterprise
Internationally Recognized
IPC Standards unite the international electronics manufacturing community 
Inspection Criteria
IPC standards provide "checklist" of critical inspection criteria. Our criteria ensures consistently reliable products and reduce scrap and rework. 
Visual Assistance 
Benefit from visual assistance documents that provide examples of the proper use of IPC standards.
Process Control
Gain proven methodologies that remove inconsistency, inefficiencies and other barriers to profitable manufacturing.
Acceptance Criteria 
Ensure products of the highest quality and reliability with acceptance criteria rigorously defined by electronics industry experts.
Product Materials Requirements 
IPC standards for product materials provide a high level of confidence, regardless of sourcing, and ensure end-product consistency, reliability and quality.
Performance-based Quality
IPC standards for performance-based quality ensure base materials will reliably and consistently perform under a host of conditions over an extended period of time.
Recommendations for Rework and Repair 
Leverage proven procedures to provide industry-accepted recommendations that make rework and repair more efficient and effectual.