Deliver Better Files to Your PCB Fabricator
A Team Method to Reducing Fabricator Engineering Questions
"Talent wins games, but teamwork and intelligence wins championships." ~ Michael Jordan
PCB designs are quoted and fabricated every day. Most of the released designs will have engineering questions (EQ's) also called technical queries (TQ's) in Asia. These questions are generated once the data package has been received and analyzed. This back and forth has been the accepted data transfer methodology for decades. 
CAD software and their associated DFM software packages have not been able to resolve this issue. Contributing factors include the reluctance of fabricators to provide their design rules due to IP concerns and the common practice of sending non-intelligent data along with conflicting documentation.
So, until the design-to-fabrication design transfer environment makes a revolutionary leap, there is a manual method for reducing data transfer issues. As Michael Jordan's quote references, we have lots of talent on both sides working as a team. Let us focus on the intelligence aspect to create a championship.
State the Problem: The problem is  "EQs are being generated for all or some designs post delivery to the fabricator."  Both sides of the transfer need to agree that this is an important problem or there is no need to proceed. My experience has shown that it is most successful when this problem is presented by the fabricator to a customer.
Set Goals: Create two KPI goals to reduce the number of EQ communication cycles by 50% within 6 months. This is most successful when the KPIs are added to both the design team and fabricator front-end engineering team's performance goals. This puts some skin into the game at both ends.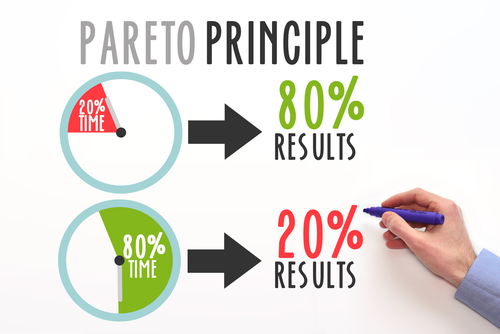 Collect and analyze the data: The fabricator should review all the designs received over the prior six months. Log the part numbers, design center locations, if known, the number of EQs generated for each part number and each revision of that part number (include any pre-design DFM's that were performed), number of EQ comment back-and-forth cycles, and then create a spreadsheet with each EQ issue. Pareto out the EQs by part number and revision, EQ quantity by type.
The customer can take the data and Pareto it out by the designer, project, design location, etc. They can also collect data from all their suppliers to compare the EQs that were noted, or not noted. For example, part number Z is built by a local quick-turn shop and then transferred to high-volume shops in Asia. There may be issues not noted by the QTA shop that the volume shops note.
Process improvement: Don't' try to solve every issue at once. Apply the 20/80 rule. Update the customer fabrication/acceptance specification and design electrical/mechanical requirements that can be adjusted. Customers can review where the design conflicts with their acceptability specification, review data output translation issues, etc. Fabricators should review their quality data to see where they have sufficient capability margin to allow a wider design rule to be used for EQs where the customer states that the request cannot be accepted. This is where the fabricator provides more knowledge to the customer about their process capability than prior communications. Items in this document will not require an EQ for future designs since they will have global approval.
Create a Global Deviation Document stating where both sides agree to changes of their existing procedures or capabilities. For example, approval for non-functional pad removal can be included in this document. The best solution is where the OEM can create one document that can be applied to all suppliers to keep it simpler for the designer and continue to monitor EQs over the next six months and review the results against the KPI of a 50% reduction in EQs, then repeat the process for more improvement.
Conclusion: Teams I've been part of have successfully run this project with multiple large and small companies around the world. The design team becomes more efficient because they do not have to stop work on their new design to address issues on the previous design. The fabricator gains substantial net capacity because the designs flow through planning/CAM and get to the production floor faster. This manual EQ reduction method will create championships by reducing design costs and attracting additional revenue for the fabricator because it will be easier to work with you versus a competitor.
Dana Korf is the principle consultant at Korf Consultancy LLC.  A previous version of this article appears in his column Dana on Data at PCBDesign007.