Collaborate - Modernize - Transform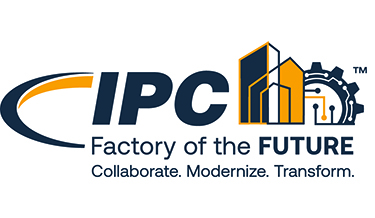 IPC Factory of the Future is a solutions program to lead, assist and guide the electronics manufacturing industry through the next industrial revolution. Solving real business challenges, IPC Factory of the Future programs identify new technologies that modernize industry processes. Several of these new disruptive technologies already exist such as AI-enabled inspection, AI-machine learning, CAD, 3D design, Simulation, 3D printing, and more. IPC connects with these disruptive technology companies, sorts through the technologies and provides a focus and for the electronics manufacturing industry modernization.
IPC is already well-positioned to lead and collaborate with the industry to close the implementation gap of an industry-wide manufacturing modernization. IPC standards on CFX, Cybersecurity, Digital twin, Trusted Supplier, Traceability, 3D design modeling, CFX Validation are delivering in this digital age. IPC education on CFX, APEX Factory of the Future program track, and CFX webinars provide guidance on new technologies. IPC solutions will provide thought leadership and establish a Chief Technologist Council to help lead the industry.
Factory of the Future Standards
IPC Factory of the Future Related Standards
IPC has published four standards related to the Factory of the Future initiative to assist electronics manufacturers with implementing their modernization plans. As an example there is IPC-CFX (Connected Factory Exchange) supporting Industry 4.0 and machine to machine communication. There are three additional standards which are in development and will be published soon. 
Interested in becoming part of the movement to help develop standards for Factory of the Future? Check this out